Segway Ninebot Kickscooter Max G30P FEATURES
The Segway Ninebot Kickscooter Max (Gen 2) first came out in 2019 and quickly rose in popularity as many commuters preferred such foldable type scooters.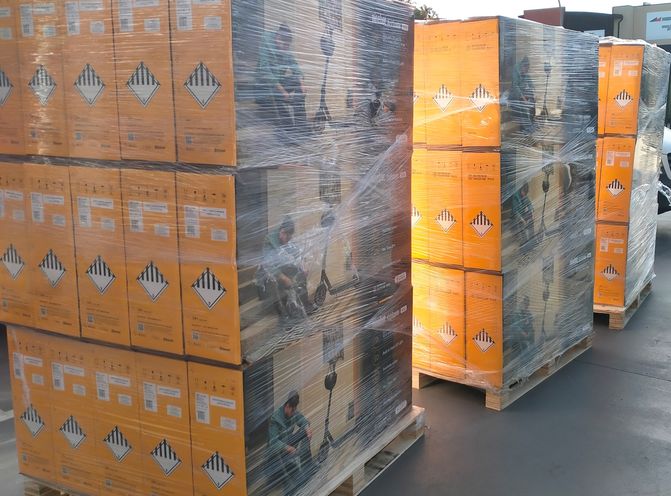 Some of the features of Max G30P are:
Precision meets comfort and speed in the Segway Ninebot MAX G30P Electric KickScooter
Delivers a top speed of 30 km/h and a max range of 65 km on a single charge
Easily climbs slopes up to 20% grade
Battery capacity: 551Wh
Colour: Black
Charge time: 6 hours
IPX5 water-resistant
Maximum rider weight: 100 kg
Sleek motorized scooter for city-based commuters, college co-eds and teenagers on the go
Large, robust 25.4 cm pneumatic tires for a comfortable ride on all types of terrains
Built-in LED dashboard to view your riding mode, speed, battery life and Bluetooth connectivity
Built-in LED front lights for visibility in low light conditions
One-step folding system for easy storage
Note: We strongly encourage customers to practice safe scootering and adhere to local laws governing e-scooters. Also, riders should always wear a certified helmet when operating their e-scooters. Riders should not operate their e-scooters between dusk and dawn or in low light conditions. Riders should additionally be aware of their local municipal and provincial laws governing e-scooters use, which may have additional safety requirements governing e-scooters and their use, including restrictions on where and when they can be used.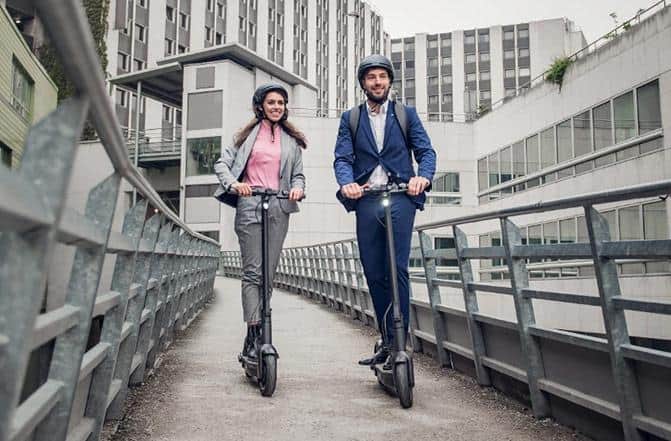 Segway Ninebot Kickscooter Max G30P Specifications
Item
G30P
Dimensions
Unfold: Length x Width x Height
~ 1167 × 472 × 1203 mm
Fold: Length x Width x Height
~ 1167 × 472 × 534 mm
Weight
Net
Approx. 19.1 kg
Rider
Payload
30.0–100.0 kg
Recommended Age
14+ years
Required Height
120–200 cm
Machine Parameters
Max. Speed
Approx. 30 km/h
Typical Range [1]
Approx. 65 km
Max. Slope
Approx. 20%
Traversable Terrain
asphalt/flat pavement; obstacles < 1 cm; gaps < 3 cm
Operating Temperature
-10 to 40 ºC
Storage Temperature
-20 to 50 ºC
IP Rating
IP X5
Duration Of Charging
~ 6h
Battery
Nominal Voltage
36 VDC
Max. Charging Voltage
42 VDC
Charging Temperature
0 to 40 ºC
Nominal Capacity
551 Wh
Battery Management System
Over-heating, short circuit, over-current and over-charge protection
Number Of Batteries
1
Motor
Nominal Power
350W
Charger
Output Power
121W
Input Voltage
100–240V ~ 50/60Hz
Output Voltage
42V DC
Output Current
2.9A
Features
Brake Light
LED rear light
Riding Modes
Energy Saving mode, Standard mode and Sport mode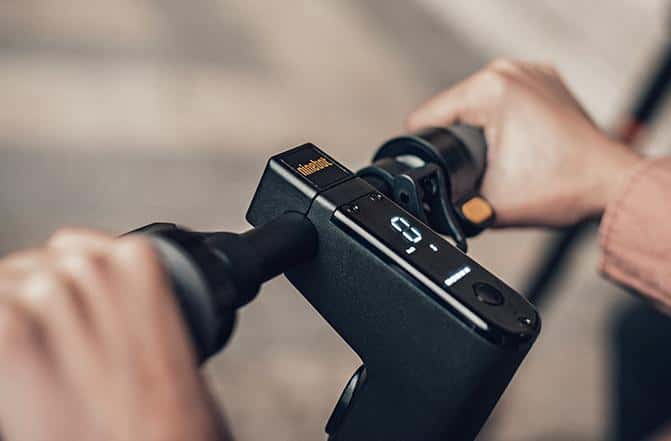 About AI Ecosystem
Refer to our blog here for detailed specification of these Ninebot G30P electric scooters.
Our eBay customers speak high about their experience shopping with us. Refer to their customer feedbacks here
We are an Australian Small Family Business, holding the values of Small Business Australia to the highest levels. Read more about us at here