Xiaomi MI Curved 34″ Gaming Monitor
Xiaomi MI Curved 34″ Gaming Monitor is Australia's favorite monitor. Some of it's salient features are as mentioned below:
21:9 wide panoramic view. This 21:9 format of the game interface is 30% wider than the average 16:9 screen player's field of view. Also in RTS and FPS games, the field of vision is extremely wide.
The Monitor has ultra clear image with clear details. It also has 3440×1440 ultra-clear resolution, due to which every corner of the screen can be realistic and delicate. This in turn results in the gaming world being spectacular and exquisite.
The screen offers High brightness, high contrast, and vivid picture quality. Also, the display brightness is up to 300 nits, with a high contrast ratio of 3000:1, and the game screen is from bright white to deep black, clear and beautiful and vivid.
1500R large curvature surrounded visual field gives you an immersive experience. Moreover, the 1500R's extremely large curvature design and the line of sight is surrounded by the screen, hence showing a panoramic view of the overall immersion. And the curved screen has a smaller visual tilt angle, and the eyes are almost equidistant, hence reducing visual distortion and enabling full restoration of the true Horizons of each corner.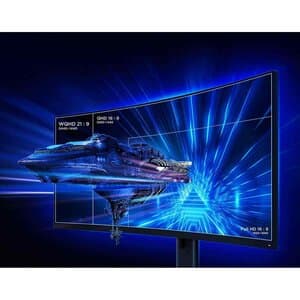 Xiaomi MI Curved 34″ Monitor Supplementary Features
Other features include 144Hz high refresh rate, fast responses and fast action. Also, 144Hz high refresh rate and 4ms response time effectively reduce game picture stagnation or smear. Thereby, the shooting games that require quick response are more likely to lock the target and hit the enemy with precisions on this monitor.
AMD Free-Sync offers smooth picture and doesn't stick or tear. Also, AMD Free-Sync technology can consistently match the curved monitor display at high frame rate input, hence reducing problems such as sticking or tearing during game play, improving visual fluency and greatly enhancing player competitiveness.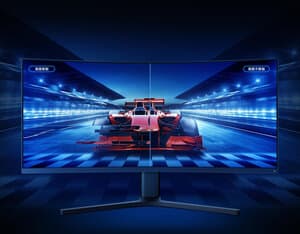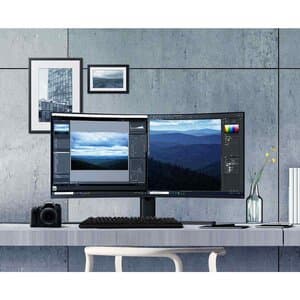 About AI Ecosystem
Our eBay customers who purchased these Xiaomi Security Cameras from us speak high about their experience buying from us. Refer to eBay customer feedbacks here
We are an Australian Small Family Business, holding the values of Small Business Australia to the highest levels. Read more about us at here