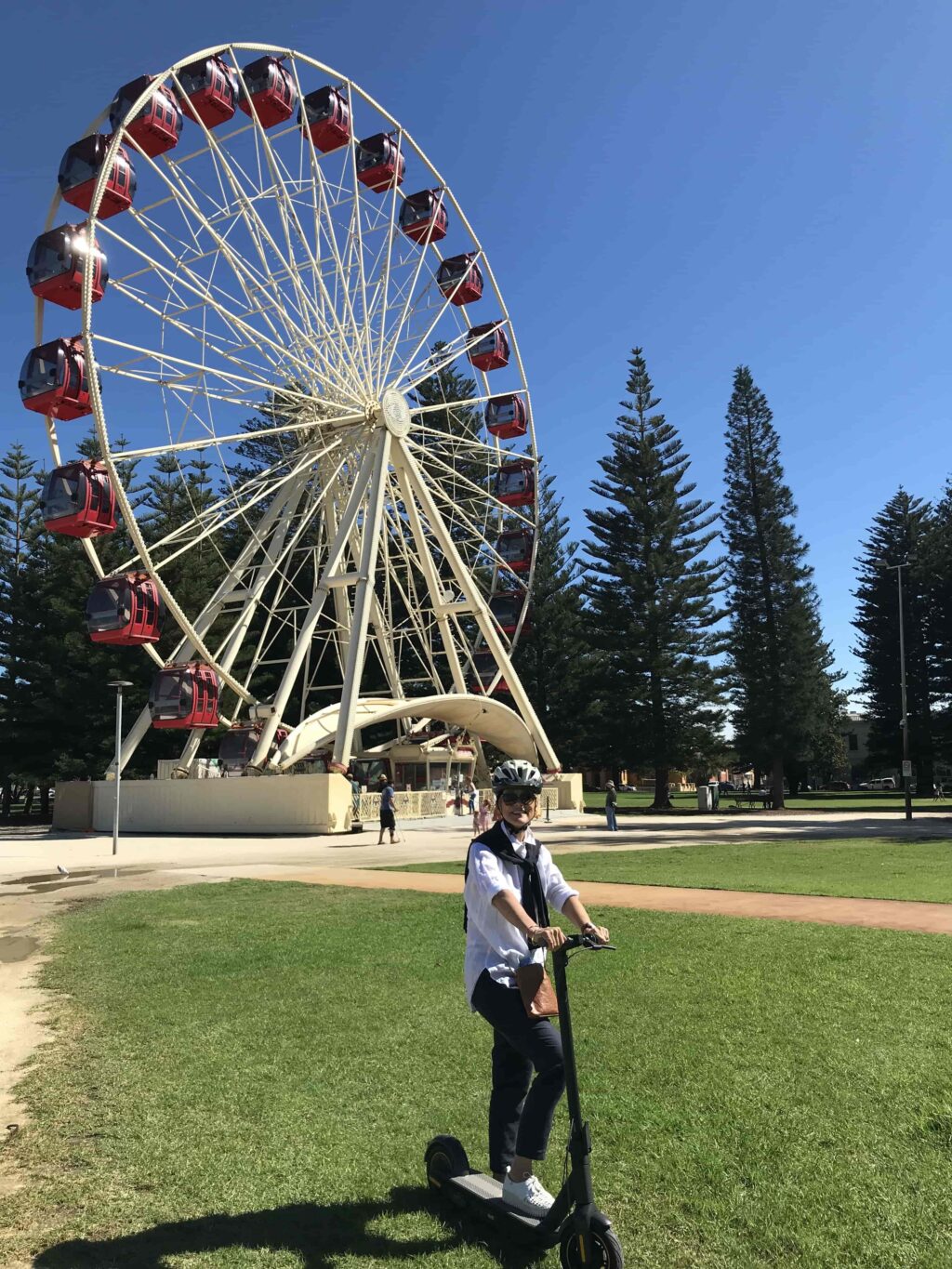 AI Ecosystem requested Mr. and Mrs. Chamberlain to answer a few questions on their experience dealing with us. They were kind enough to reply back and also shared a few images that depict how well they've been enjoying their purchased Ninebot G30P Max Scooters. Thank You Mr. and Mrs. Chamberlain for your kind gesture. Transcripts as below:
What was you first interaction with AI Ecosystem like?
I first bought a Xaio Mi Essentials scooter from them back in August last year (2020).  It cost me $500 and was perfect for taking in our caravan on holidays.  Although Maj, the person from AI Ecosystem was busy on the day I collected it, he set it up on my phone so that when I got home all I had to do was give it a top-up charge and I could be away.
Although bought to take on holidays in our caravan it didn't take me long to start using it at home.  I'd ride it to the shops to get Saturday's newspaper, the supermarket to get some supplies in my backpack, and friend's places near home to do some jobs and catch up.  Being retired and conscious of spending, I was loving using it because with solar power at home, we haven't paid an electricity bill for over eight years.  So this running around on the scooter was basically free compared to about $5.00 each time just to start up the car.
I suddenly became popular with my mates who loved to ride it too.  But it had a range of 20kms per charge which I wanted to extend.  I contacted Maj who was about to receive a container load of appliances including a scooter with a range of 65kms.  The prospect of this appealed to me, especially given that the average four-wheel disability scooter apparently has a range of 40kms, and you see those pensioners going everywhere with them.
So I bought a Segway Ninebot G30P Max from Maj and took it and a fold-up bike (non-electric) with us for a week to Albany.  We were impressed with the convenience of having them both in the back of the SUV full time because even with no intention of going for a ride, having them always in the car, we several times arrived at a lookout or pretty beach and decided to go for an impromptu ride there and then.  Because the scooter took up so little room and was out of sight under the back storage cover, we decided shortly after we got home to buy another, this time for my wife.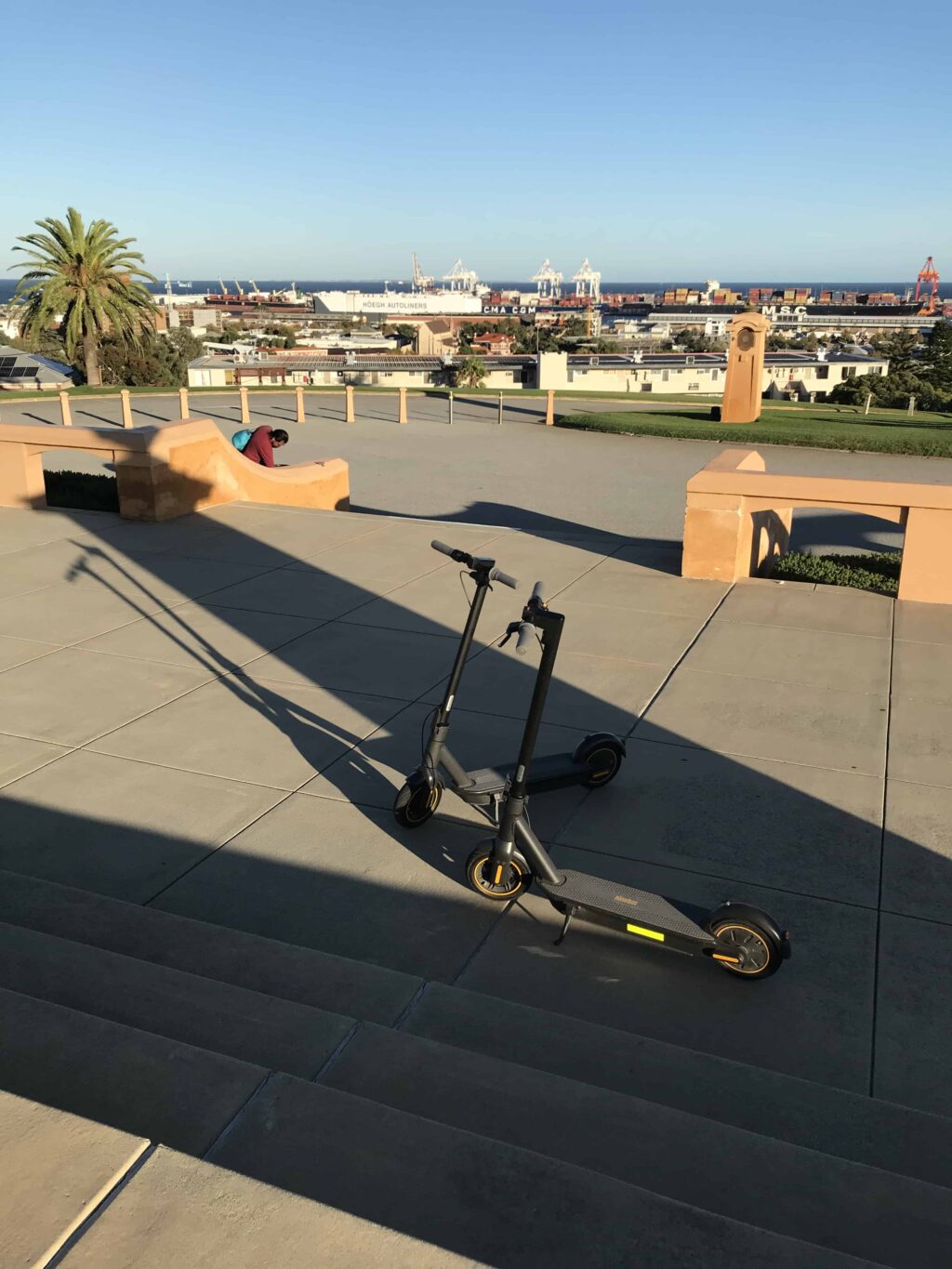 Do you have any memorable experience to share due to the purchased product?
About two weekends ago (April 2021) while staying in Fremantle, we rode together one sunny afternoon from Cottesloe right up to Scarborough Beach and back, along the cycle paths.  It was a memorable ride and a great experience.  The next day we rode from Fremantle down to South Beach and South Coogee.  We loved the scenery and the ride.  We now are looking forward to doing similar rides down here in Mandurah where we live, and of course on future holidays.  One other thing we love about the scooters is that unlike a bicycle, they are great to ride in the wind.
I have had mine now for about two months and have already ridden about 480kms!  And besides the fun factor, it costs me nothing to run.
Your message to the readers?
I wish you well if you are thinking about one and would highly recommend contacting Maj for a good price on a good range of electric scooters made by the biggest scooter maker in the world.
Your closing words for AI Ecosystem?
I would highly recommend Maj at aiecosystem.com.au if you are considering buying an electric scooter.