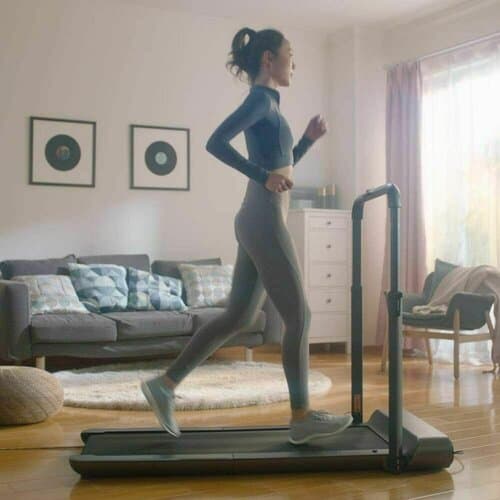 Walking Pad R1 Pro is the best model of Kingsmith who are known for producing sophisticated treadmills. It comes with a more powerful engine that at the same time is also quiet. The new handle allows for better balance and the same also acts as a phone holder.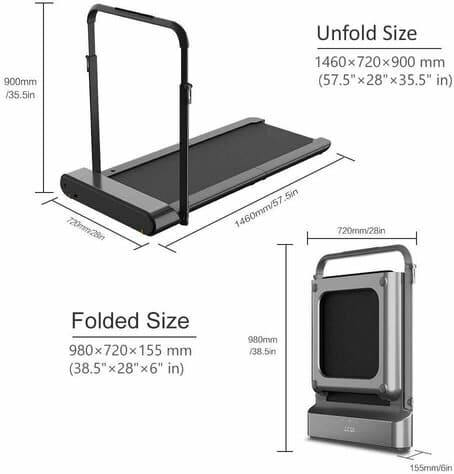 The Kingsmith brand belongs to Xiaomi's ecosystem and gains popularity for its products through the Xiaomi Youpin portal. Now they are globally available through their various channel distributors.
Walking Pad R1 Pro Is Compact
The Walking Pad R1 Pro satisfies your any level of fitness regime from the convenience of home. This treadmill takes up much lesser space as against a traditional treadmill as it easily folds and stores, thanks to it's double folding design.
The Walking Pad comes with 3 convenient speed control options. One is through the remote control which is small enough to hold in the hand while walking/ running over the walking pad. The 2nd being from the smart phone via the KS Fit app using voice commands. The 3rd option is automatic wherein the belt itself recognizes when to accelerate or decelerate according to your movements.
The manufacturer has also improved the performance of the engine, which is now even more powerful, but still has very low noise levels. The construction is made of quality Aluminium alloy.
In addition, EVA cushioning reduces the impact on the knees and secures the slippery treadmill better grip.
A great thing is the dedicated slot for a phone or tablet on the handle, so you can have fun while playing sports. The Walking Pad R1 Pro has a new safety buckle and front handle for safety when exercising.
It also has its own application. The handle provides additional balance, while the safety buckle acts as an emergency stop button. A useful thing is the LED panel located on the front of the device, which monitors the speed, distance travelled and exercise time.
The dimensions of the Walking Pad R1 are 150 cm in length, 72 cm in width and 13,5 cm in height. After folding, it's length/ height is only 98 cm and 155 cm respectively.
The minimum belt speed is 0.5 km/h and it reaches the maximum of 10 km/h. The load capacity stated by the manufacturer is 110 kg.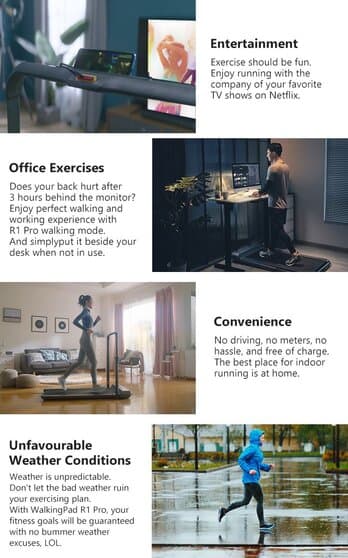 The WALKING PAD R1 Pro is an excellent machine for users that are space starved and hence are looking for a compact sized treadmill that they can use either at home or office.
Click Here to goto the 'Buy Now' page