Folding eBike HIMO H1 is the ultimate versatile bike like e-scooter. Its cutting-edge foldable design makes it easy to carry and fits in a car, train or even a backpack.
HIMO H1 is 1 thing that Goes with You Everywhere. It's because it's durable, Compact and Powerful. It's hence designed for Convenient Travel.
Upon folding, HIMO takes the shape of easy-to-carry box. And when let loose it suits suit any rider's posture, height, and body frame.
HIMO's seamlessly weld aluminum alloy frame ensures durability on even the toughest of journeys. This, along with its scratch-proof paint, you needn't worry about denting or dinging it. Bottom-line, it's sure to stand the test of time!
HIMO H1 comes with a 180W brushless DC motor, rear-wheel drive, and an incredibly stable power system. This helps you ride at full power for up to 30km on HIMO's 7500mAh energy-efficient battery.
HIMO goes with you everywhere, is environmentally friendly, and is an absolute joy to ride.
This eBike is ideal for daily work commutes, cross country traveling and exploring urban areas. So we sincerely hope that HIMO H1 proves to be everything you want from your folding e-bike.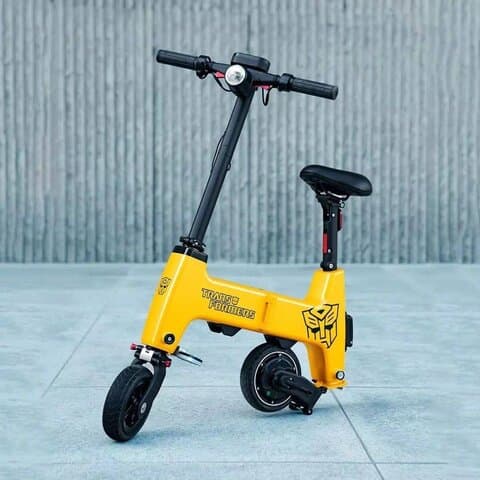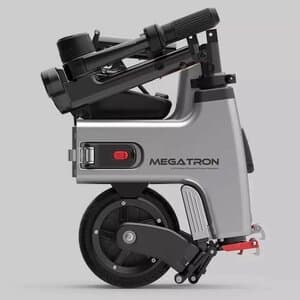 HIMO H1 is the ultimate versatile e-bike. Also, it's cutting-edge foldable design makes it easy to carry and fits in a car, train, or even a backpack!
We put the rider first with every design consideration. Hence after 2 years of extensive research and development (and after many adjustments and moldings), HIMO H1 is carefully crafted  to perfectly complement it's rider. This is both in fold and unfold condition.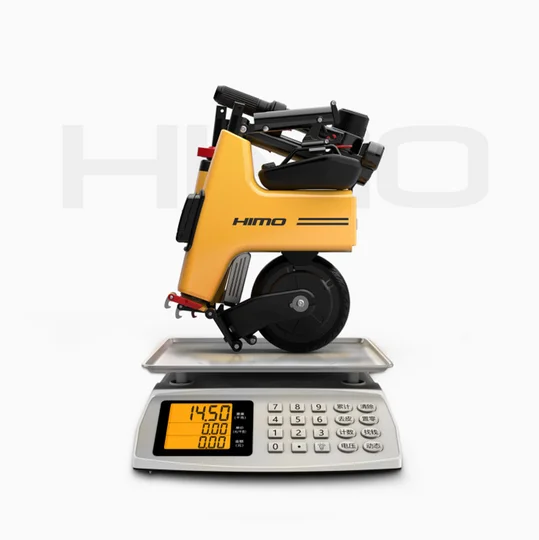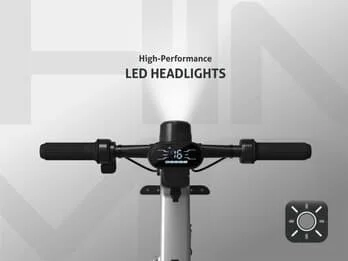 Foldable Handles allow for both compact transportability and a safe, sturdy ride.
Folding eBike HIMO H1 Puts Safety Before Sale
We bring our riders the safest and most enjoyable e-bike riding experience possible. So we equip HIMO with the most robust materials we could find. HIMO H1's durable aluminum alloy frame, responsive digital braking system and shock absorbent 7-inch tires ensure a safe, smooth, and comfortable ride.